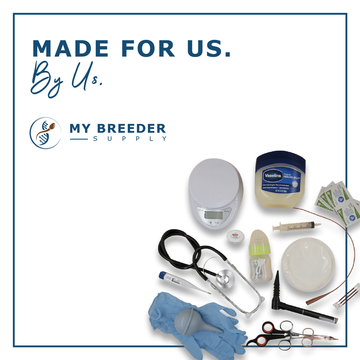 At My Breeder Supply, our mission is simple: to provide the very best support and care for your animals. All of our products have been tested by real people like yourself and are designed with a purpose in mind. Our products are made for us, by us.
Our Products
We have worked hard to create a line of products that provides everything breeders need to produce healthy and happy animals. With our broad range of products and services - from animal care to breeding supplies and tips - we strive to make your job easier so you can focus on what matters most: the well-being of your animals.
When you buy from us, you are buying products that we use ourselves. At My Breeder Supply we believe in our products and have seen them work. This is why our customers trust us to provide the best in puppy care and breeding supplies to keep puppies safe and healthy as well as help ensure successful breeding.
Why Trust Us?
Why should you trust us? Because when it comes down to it, there's nothing like hearing about what works firsthand. If you want more information on any of our products before deciding if they are right for your pet, contact you today!