The Breeder Blog
Thank You For A Great Year!
by Cody Whittington on Dec 21, 2021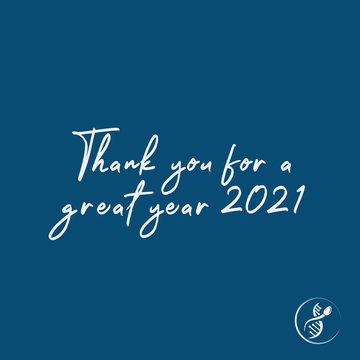 As we come to a close of 2021 and begin to enter the new year, we like to reflect on what an amazing year it was for us here at My Breeder Supply, and all of that is thanks to you!
In 2021 we launched a new website that was easy to navigate and featured all the products we sell to make it more convenient and faster for all our customers! This was a big step in our company's growth, and we received a lot of great feedback from everyone. It was so great to see how much we have grown and accomplished in a year, and we would not be where we are today without you!
That being said, thanks to our growing business and continuous customer support we are thrilled to see what the new year will bring! We have had many requests for more online products, so we are expanding our store bit by bit with new items and kits coming soon!
As we add more products to our online store, we want our customers to know we always make sure that all of our products are of high quality. The products we sell are products that are being used and tested everyday by us. My Breeder Supply prides itself in this so our customers can find everything they need in one place.
We want to thank all of our loyal customers again and we hope that you continue to shop with us in the new year. We look forward to another successful year, our goals and expectations are very high! There are a lot of exciting developments happening at My Breeder Supply, so be sure to sign up for our newsletter or follow us on social media if you would like updates about what is coming soon! We hope you will continue to follow us as we grow and keep up with our new products. Thank you again from everyone at My Breeder Supply, have a great holiday season!