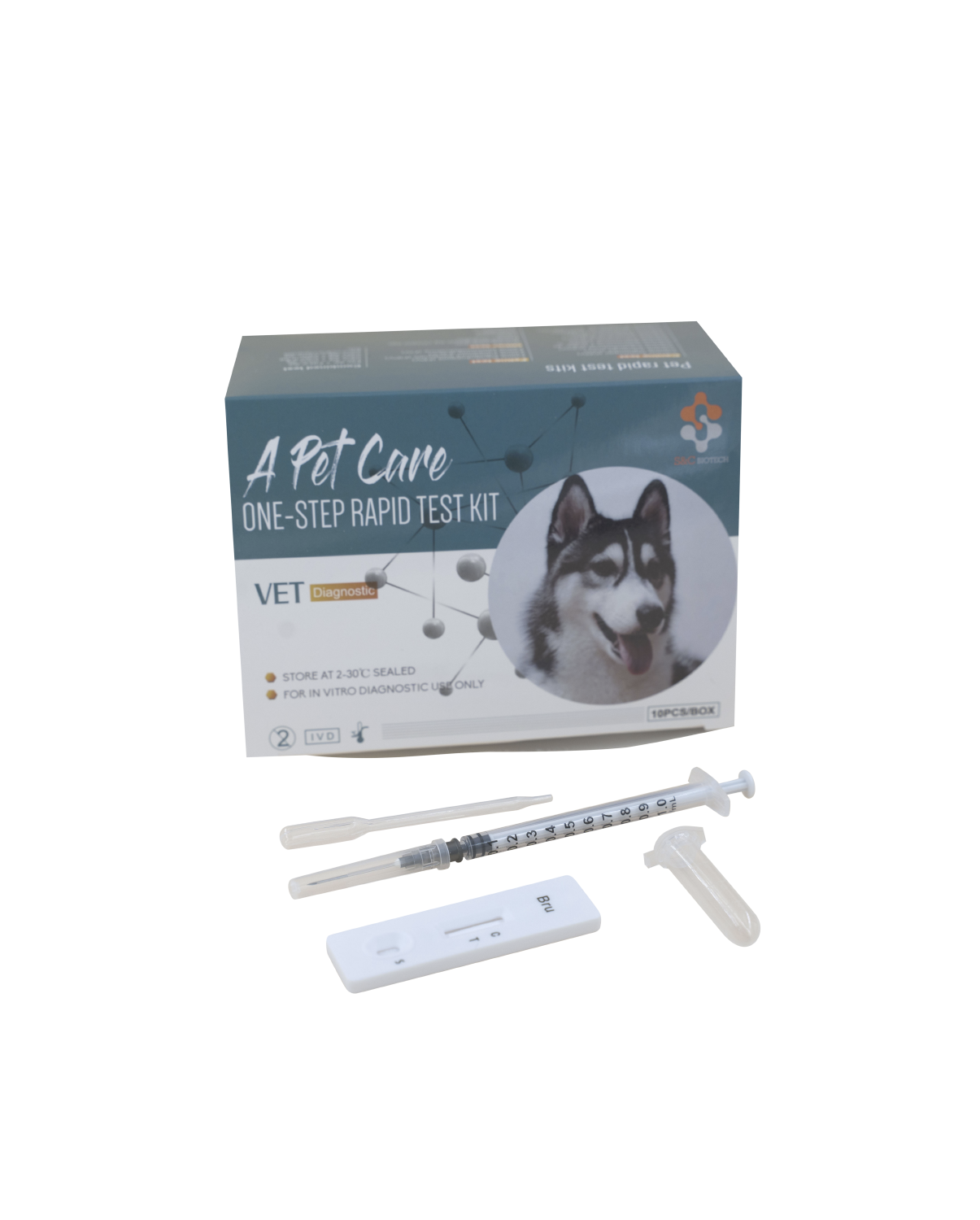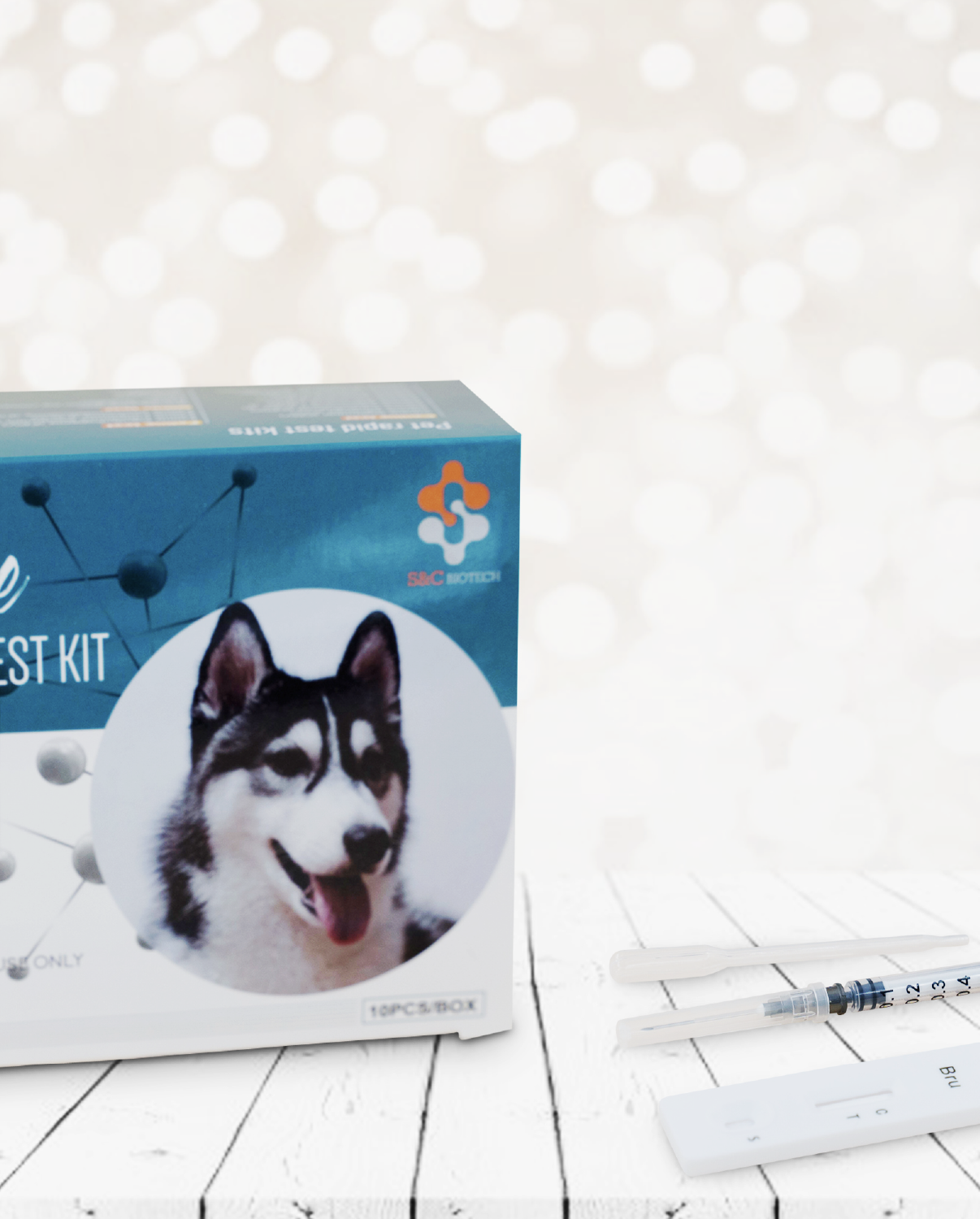 Canine Brucellosis Test Kit (5 Tests)
Sale price
$94.99
Regular price
Canine Brucellosis Test Kit (5 Tests)
Sale price
$94.99
Regular price
Product description
Shipping & Return
Reliable Canine Health Check: The Brucellosis Test Kit
1. Your Dog's Health Made Priority
The Canine Brucellosis Test Kit provides an easy, quick, and affordable way to ensure your furry friends are healthy and safe. Brucellosis, a contagious bacterium affecting dogs worldwide, can lead to severe complications including infertility and even transmission to humans. This test kit empowers owners to detect this silent threat, especially as infected dogs often show no visible symptoms.
2. Simple and Accurate Testing
Our Brucellosis Test Kit comes with five complete tests, including blood collection supplies, offering 99% accuracy within minutes. The tests and syringes are sealed in foil pouches, ensuring they can be stored at room temperature for over a year, ready to use bi-annually as recommended. The testing process requires blood separation, but worry not, a centrifuge or even a ceiling fan can be utilized.
3. Smart Pet Ownership
Keeping a pet requires more than love. Regular testing, such as with our Canine Brucellosis Test Kit, is an essential part of responsible pet ownership. It helps in ensuring the well-being of not only your dogs but also your family. With our kit, you're not only making an investment in your pets' health but also safeguarding your home against this potentially devastating bacterium.
Included in Your Canine Brucellosis Test Kit:
Five complete Brucellosis test cassettes for accurate home testing, ensuring you're well-equipped for regular, bi-annual check-ups.
Five syringes and needles to aid in easy, safe blood collection.
Detailed instructions to guide you through the testing process, step-by-step.
Long shelf-life with tests sealed in foil pouches, ready for use whenever required.
Benefits of the Canine Brucellosis Test Kit:
Early Detection: Enables early detection of Brucellosis, a potentially serious bacterial infection. Early detection facilitates immediate quarantine measures to prevent the spreading of the disease.
Accuracy and Quick Results: Provides 99% accurate results within minutes, allowing you to take necessary actions promptly.
Cost-effective: An affordable solution for responsible pet owners. Avoid expensive vet visits with this easy-to-use, home-based testing kit.
Bi-Annual Monitoring: Regular testing every six months ensures consistent health monitoring of your pets.
Safety Measures: This kit acts as a crucial safety measure, protecting not only your dogs but also other pets, family members, and the community at large.
Shipping cost is based on weight. Just add products to your cart and use the Shipping Calculator to see the shipping price.
We want you to be 100% satisfied with your purchase. Items can be returned or exchanged within 30 days of delivery.