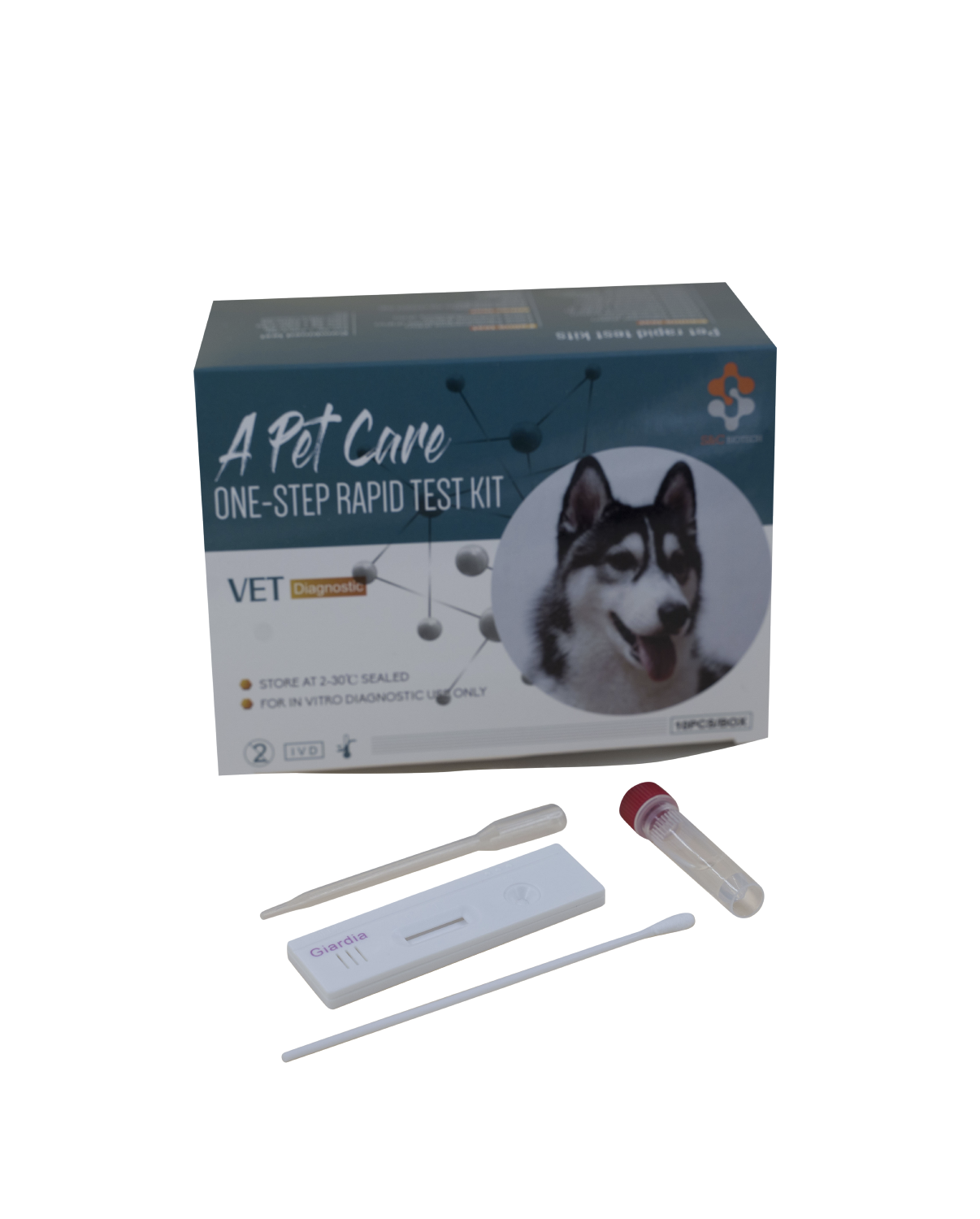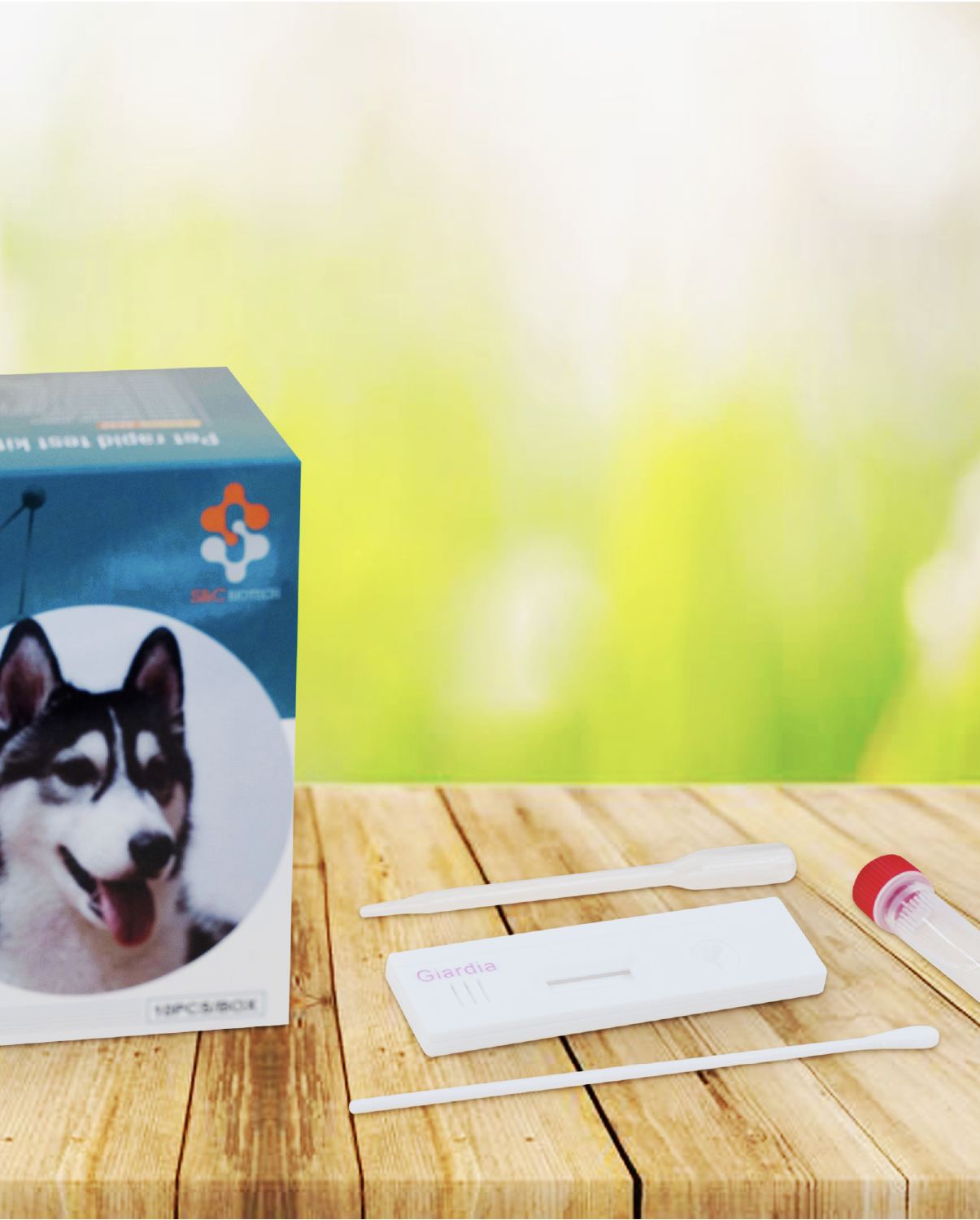 Giardia Test Kit (5 Pack)
Sale price
$48.00
Regular price
Giardia Test Kit (5 Pack)
Sale price
$48.00
Regular price
Product description
Shipping & Return
Having loose mucus and bloody stools?
Giardia is a very common problem, especially in puppies. Run this test and in minutes you will know if it s Giardia, Treat with Metronidazole antibiotic tablets for 3-5 days
Your Home Testing Kit Includes:
Experience complete convenience with our all-inclusive Giardia Test Kit. Here's what you'll get with every package:
5 Individual Test Cassettes: Each one is sealed in a foil pouch for secure storage.
Feces Collection Supplies: Swabs and collection tubes to assist in a clean, easy sample collection.
User Guide: Simple instructions for accurate testing and fast results.
USPS Priority Mail Shipping: We ship your order promptly for swift delivery to your home.
Results in just a few minutes. The test cassettes are sealed in foil pouches and can be stored for over a year at room temperature
Rapid Giardia Detection
Safeguard your pet's health with our quick and effective Giardia Test Kit (5 Pack). Giardia, a common intestinal parasite, especially in puppies, can cause a myriad of unpleasant symptoms, including bloody stools, diarrhea, vomiting, and weight loss. With our test kits, you can promptly identify this invisible threat right at your home.
Complete Testing Convenience
Our Giardia Test Kit offers ten comprehensive tests equipped with feces collection supplies, including test swabs and collection tubes. This means you get to run ten full tests, ensuring consistent monitoring of your pet's health. As soon as you make your payment, we ship your order with USPS Priority Mail, ensuring timely delivery to your doorstep.
Reliable Results Within Minutes
These user-friendly test kits yield results in just minutes, without any compromise on accuracy. The test cassettes come sealed in foil pouches, maintaining their efficacy for over a year at room temperature. No more waiting for vet appointments - get reliable results rapidly.
Why Test for Giardia?
Giardiasis is a protozoan parasite that can infect the gastrointestinal tract of dogs and cats and is capable of causing diarrhea, vomiting, weight loss, and lethargy — although many infected animals show no signs at all. It is common throughout the United States and can cause infections at almost any time of year.
Unlike many other infectious organisms, giardia persists longer in the environment when conditions are cool and moist.
Most animals become infected by drinking water contaminated with feces. Giardia then infects the small intestine, and infected dogs pass microscopic cysts in their stool. These cysts can then infect another animal or person if ingested. Giardia cysts are very resistant to the environment and can live for many months under the correct circumstances. These cysts are a threat to pet health, and giardia is a very common cause of pet diarrhea in the United States.

All dogs — even those on year-round parasite preventives and those without diarrhea — should have at least one to two fecal samples performed annually as part of their wellness exam to screen for gastrointestinal parasites, including giardia.
All dogs with symptoms of vomiting or diarrhea should be tested for giardia and other gastrointestinal parasites.
All newly adopted dogs should be tested for these parasites before they are introduced to a new home, and all dogs returning from high-risk environments (e.g., kennels, dog shows, boarding facilities, etc.) should be tested.
Shipping cost is based on weight. Just add products to your cart and use the Shipping Calculator to see the shipping price.
We want you to be 100% satisfied with your purchase. Items can be returned or exchanged within 30 days of delivery.