The Breeder Blog
Starting 2022 Off With A Bang!
by Cody Whittington on Mar 07, 2022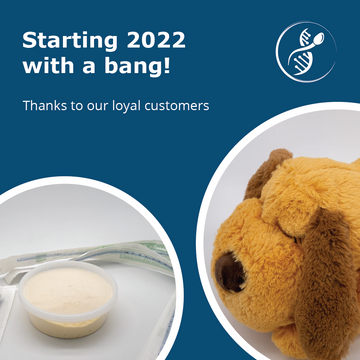 Hello, My Breeder Supply customers! We hope you all are having a great start to 2022. We are excited to start 2022 with a bang, thanks to our amazing customers like you! We have added new products to our site along with continuing to make our site easier for our customers to order and navigate. Another thing to celebrate is January was our biggest month yet, and we plan to keep that momentum going with every month this year. We at My Breeder Supply would like to take a moment to thank our customers for their support. Without you, we would not be where we are today. Our company saw tremendous growth last year, and we owe it all to you! Thank you for being a part of our success!
Speaking of new products added to the site, let's talk about a few:
Our Beating Heart Puppy is the perfect product to keep your pet calm and happy! This puppy is designed to soothe either a new puppy you just brought home or to send with a puppy that is going to a new home. This plush cuddle buddy has a heartbeat that is supposed to replicate the mothers to calm and settle any uneasy pup!
Our Tube Feeding Kit can help your puppies when they can't help themselves. This is a great tool to have on hand if you have newborn babies who are struggling to gain weight.
Our Oxygen Machine can filter and concentrate air oxygen molecules from the ambient air to provide your pups with 90% to 95% pure oxygen. This is perfect if you have puppies who need some extra care.
You can check all of these new products out today on our website!
Last but definitely not least we want to talk about what will help you and us for this new year! Order early and rest easy! We know how shipping can be and you don't want to make a close call when it comes to the care of your momma dog and or puppies! So make sure you place your order as early as you can so you can receive the equipment you need in plenty of time! We are working hard to get you your orders as quickly as possible, but it's always better to be safe than sorry when ordering in today's world with crazy shipping!
Thank you for choosing My Breeder Supply as your go-to source for all of your breeder needs! Reach out anytime you have a question about breeding or any of our products!